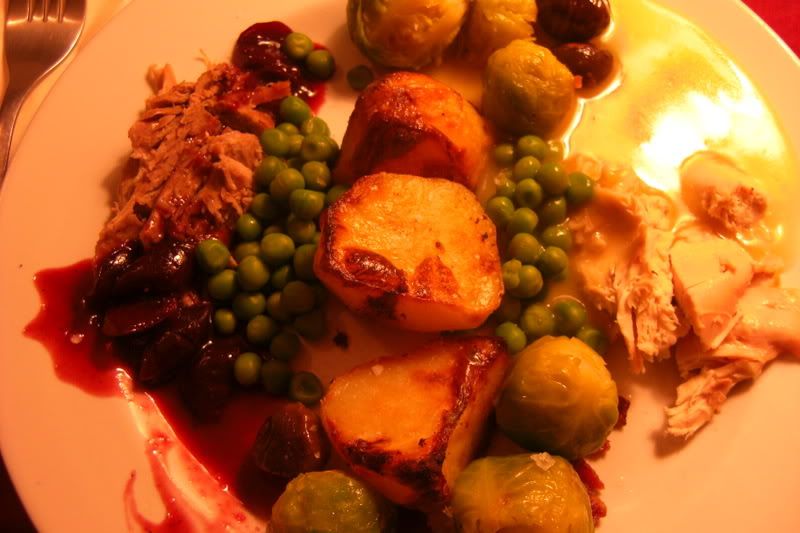 It wasn't bad. I didn't cook it mostly even though I had promised I would.
I did make the cherry sauce to go with the duck.
We had duck with cherry sauce and chicken with gravy and brussel sprouts with chesnuts and bacon and potatoes roasted in goose fat and some peas. We forgot the stuffing. We'd planned on cooking goose but a goose costs FIFTY POUNDS. Too much.
It's not a good year for cheese this Christmas.